Research Made Easy with EasyBib
College was filled with research papers, works cited, and annotated bibliographies.  I remember spending hours working on my citations and making sure that I used the right format for each source.  Was there one author or two authors? What edition was the source? Is there a copyright date? What Journal volume was it? Did I put the comma in the right spot? Is it formatted correctly on my eMachine which didn't even have Microsoft word.  For all these answers I would sift through A Manual for Writer of Term Papers, Theses, and Dissertations by Kate L. Turabian.
Times have definitely changed since my years living in the dorms and writing papers.  Research and digital sources are dominating our students lives along with the way that they learn new material. Sources are mostly within a couple of clicks on your computer, but that ease of access allows us to move from source to source at record speeds without fully bookmarking and remembering each source.  Now citing and creating a bibliography of sources is within a couple of clicks with the EasyBib extension to Chrome.
Website
 http://library.citytech.cuny.edu/blog/wp-content/uploads/2012/10/easybib.jpg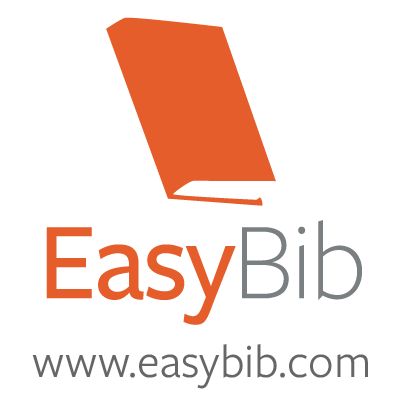 EasyBib is a website and extension that allows you to create bibliographies and papers.  EasyBib allows you to add sources to your bibliography quickly and easily.  All you have to do is click on the extension button and the source is automatically added to you bibliography. You can cite 59 different sources either manually or through an auto look-up option. With citing sources being this easy, we should expect that our students are responsible digital citizens and properly cite their sources.
Within 5 minutes, I was able to cite my college citation book without even having it next to me.
Turabian, Kate L. A Manual For Writers: Of Research Papers, Theses, And Dissertations. Chicago, Ill: U Of Chicago, 2003. Print.
Happy citing!!
Posted on February 23, 2015, in Literacy and tagged Bibliography, Citations, EasyBib, English, Literacy, Research, Science, Social Studies, Writing. Bookmark the permalink. Leave a comment.